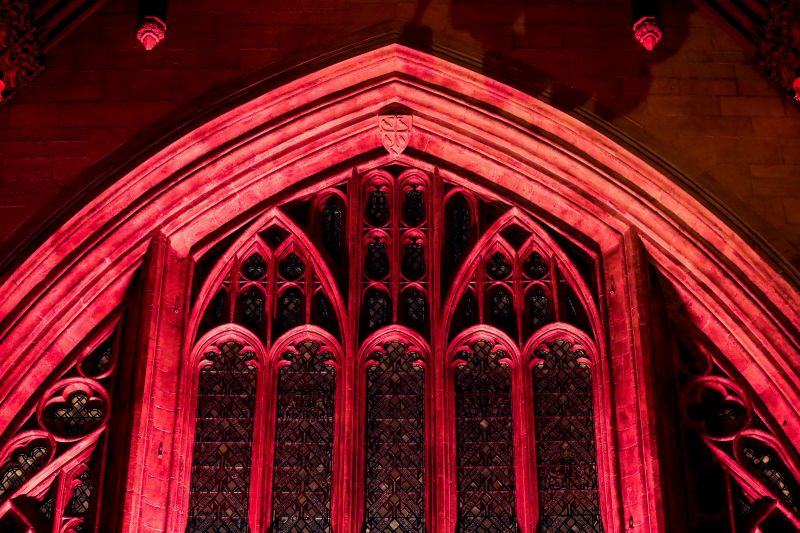 FAQs
We are here to help
Our dedicated events team will work with you to achieve the event you want — and ensure an experience at Guildhall to be remembered. If you have any further questions, please contact us.
CAN GUILDHALL BE HIRED FOR PERSONAL EVENTS?
Guildhall is only available for corporate hire and cannot be hired for events such as weddings, engagement or birthday parties.
WHAT IS INCLUDED IN THE ROOM HIRE?
Guildhall venue hire includes:
Kitchen facilities available throughout the venue
Staffed cloakroom facilities
PA system provided, connectable to other spaces
Technician available if required
Hearing loop / assistance in all rooms
All rooms accessible via lift or ramp
Accessible toilets available throughout venue
24-hour, onsite building security
Furniture, including staging
Private entrance
Early / late access available

SUSTAINABILITY AT GUILDHALL EVENTS
Guildhall is committed to responsible business practices and to sustainability across events. To learn more, please click here.
IS GUILDHALL SUITABLE FOR GUESTS WITH ACCESSIBILITY NEEDS?
Guildhall is a fully accessible venue with step-free access and accessible toilets throughout
WHERE IS THE NEAREST CAR PARK TO GUILDHALL?
There are eight City of London and NCP car parks in the Square Mile. The nearest is located at London Wall.
IS DISABLED PARKING AVAILABLE NEARBY?
There are disabled parking bays around Guildhall and the City of London. Please refer to our How To Find Us page for further details.
ARE ANY AUDIO-VISUAL FACILITIES INCLUDED WITH THE VENUE SPACES?
Yes - each room includes a PA system, through which hearing assitance is also available, and the Livery Hall has a built-in screen and projector. These facilities are included within the venue hire cost, along with a supporting technician. If any further production is required, please refer to our Suppliers page.
IS ANY FURNITURE INCLUDED IN THE HIRE OF GUILDHALL?
Basic event furniture, such as tables and chairs, are included in the hire cost. Staging can also be provided, comprising of 4x4ft staging blocks.
ARE CLOAKROOM FACILITIES AVAILABLE FOR EVENTS?
Yes, Guildhall provides a cloakroom with cloakroom attendants.
IS WI-FI ACCESS AVAILABLE TO GUESTS?
Guildhall offers standard Wi-Fi throughout the venue. Please contact the Events team to ensure your service demands can be met.
DO ANY OF GUILDHALL'S EVENT SPACES HAVE NATURAL LIGHT?
All spaces benefit from natural light apart from the East & West Crypts. These spaces feature bespoke uplighting.
WHEN ARE GUILDHALL'S VENUE SPACES AVAILABLE TO HIRE?
The majority of Guildhall's spaces are available to hire throughout the day, apart from Guildhall Art Gallery, the Roman Amphitheatre and Undercroft Gallery, which are all available for hire after 6pm once closed to the public.
ARE THERE HOTELS WITHIN WALKING DISTANCE OF GUILDHALL?
There are many hotels in the City of London across a variety of price ranges. Please speak to the Events team for further information.