East & West Crypts
Descend and discover the most atmospheric of spaces
Side by side beneath the Great Hall lie the largest surviving medieval Crypts in London — and arguably the most atmospheric. Dating back to 1042 and while completely different in style, both are equally as evocative.

With a maximum combined capacity of 500, the East and West Crypts offer the perfect setting for unusual, distinctive events underneath spectacular vaulted ceilings decorated with carved bosses of shields and flowers — either as a complement to Great Hall, or more intimately on their own.
Typical set ups
Reception
Rounds
See all floorplans
Good to know
Hired as a pair
Adjoining kitchen facilities
Atmospheric up-lighting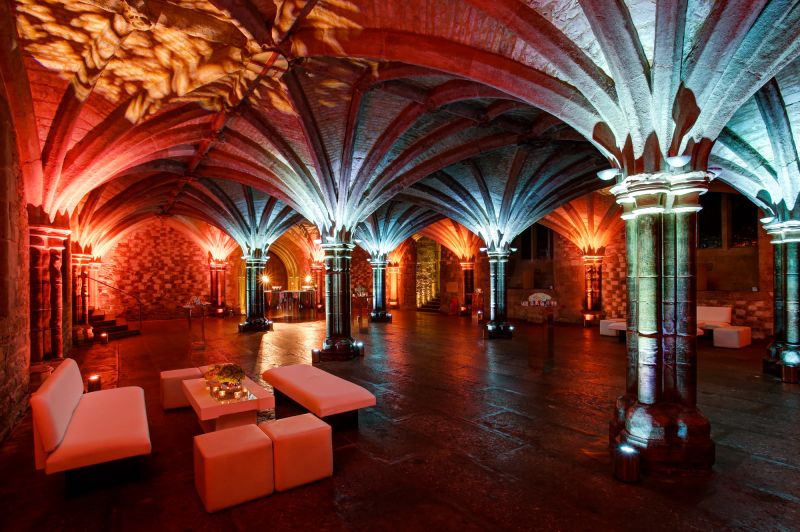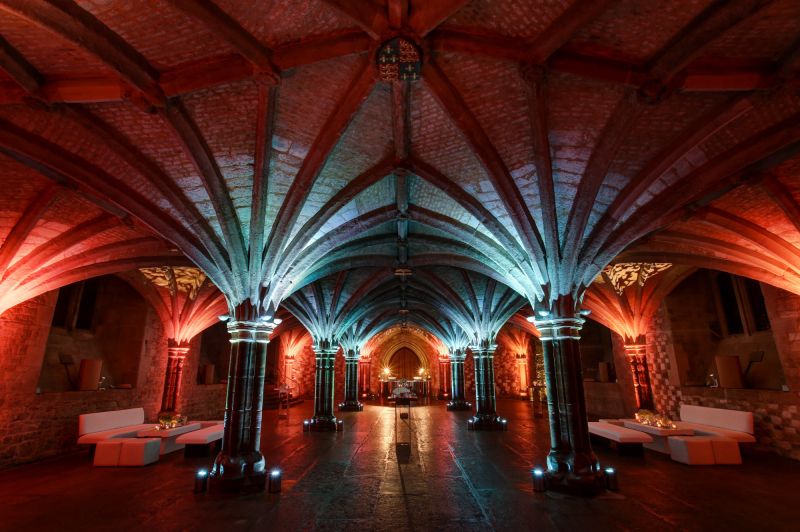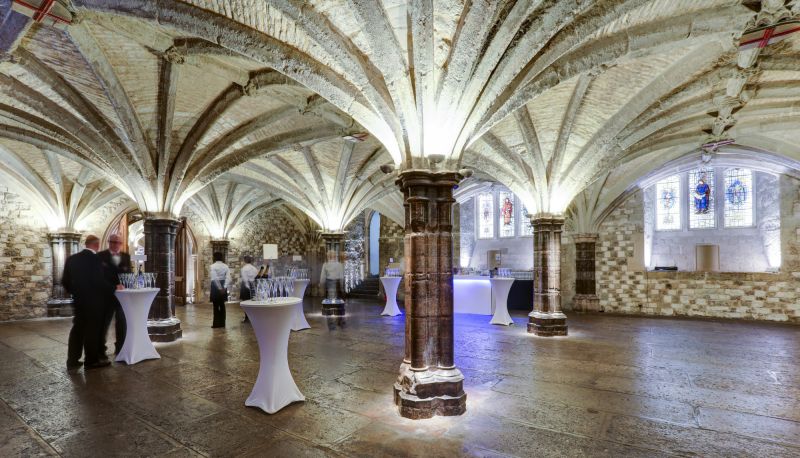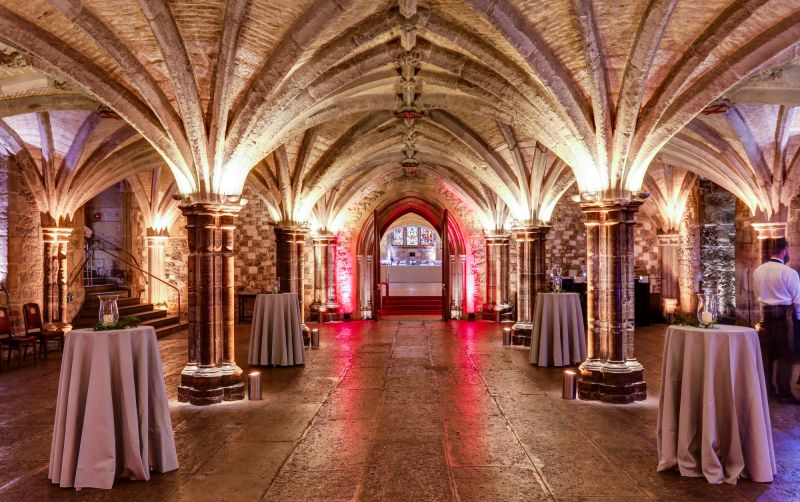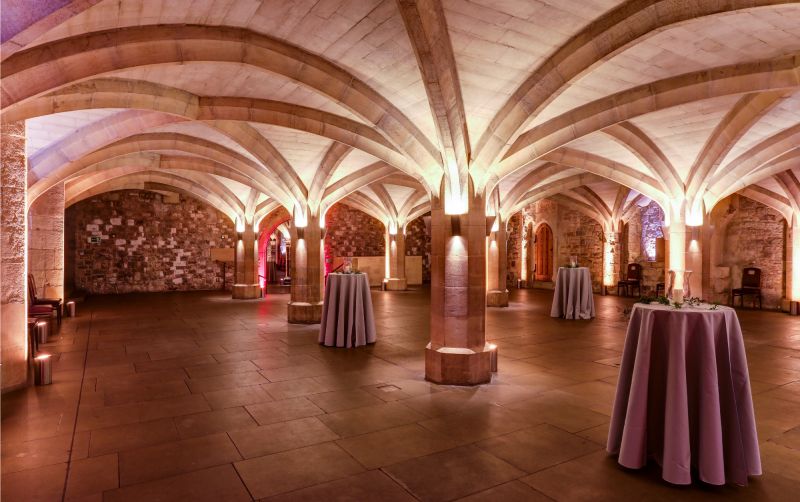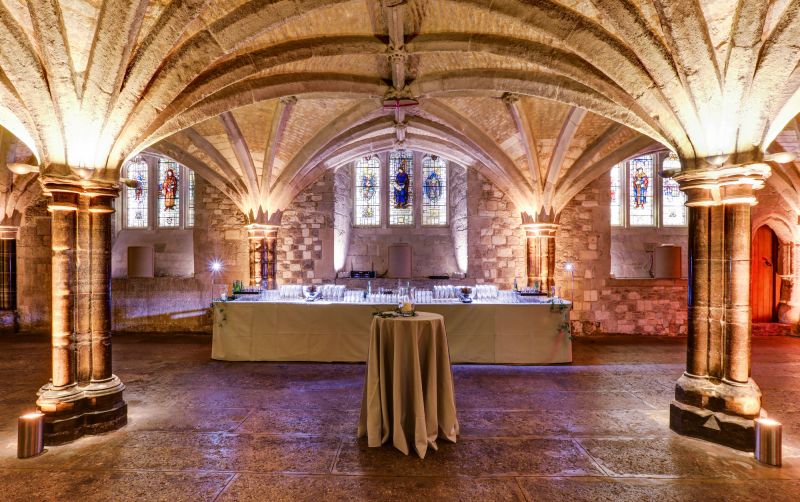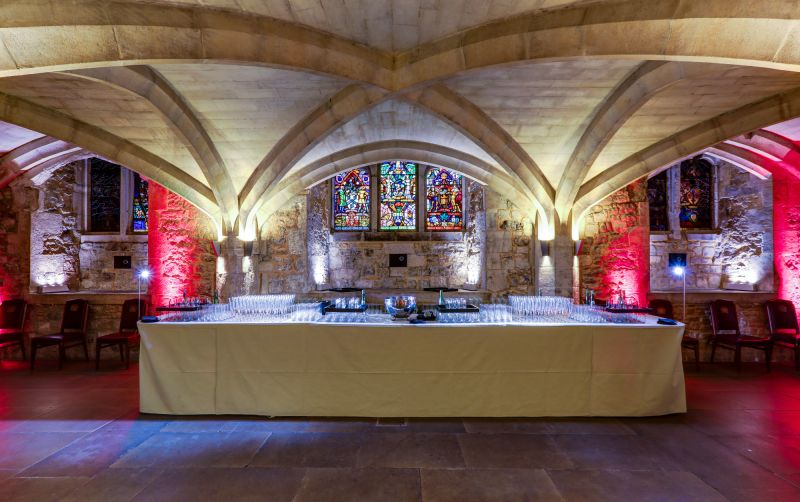 Did you know?
East Crypt's windows depict Guildhall in flames with a phoenix below, as well as five famous Londoners: Geoffrey Chaucer, William Caxton, Sir Thomas More, Sir Christopher Wren and Samuel Pepys
The windows of West Crypt represent some of the City's famous Livery companies
A banquet was served to Queen Victoria in the Crypts on 9 July 1851