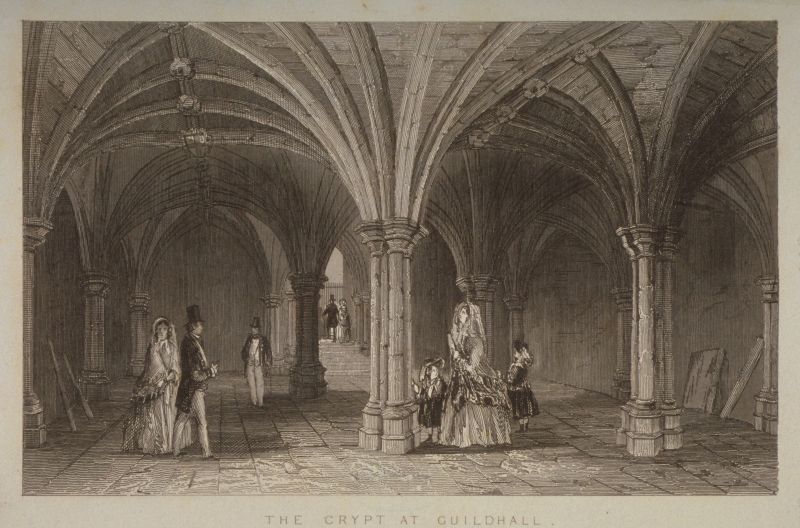 The many lives of Guildhall
A visual guide
Guildhall has been central to the City's development since the Romans founded Londinium here 2000 years ago. Originally the site of London's amphitheatre (built AD 70), Guildhall was home to the City of London Corporation and hub of City life by the Middle Ages - an era when the Lord Mayor of London rivalled the monarch for influence and prestige.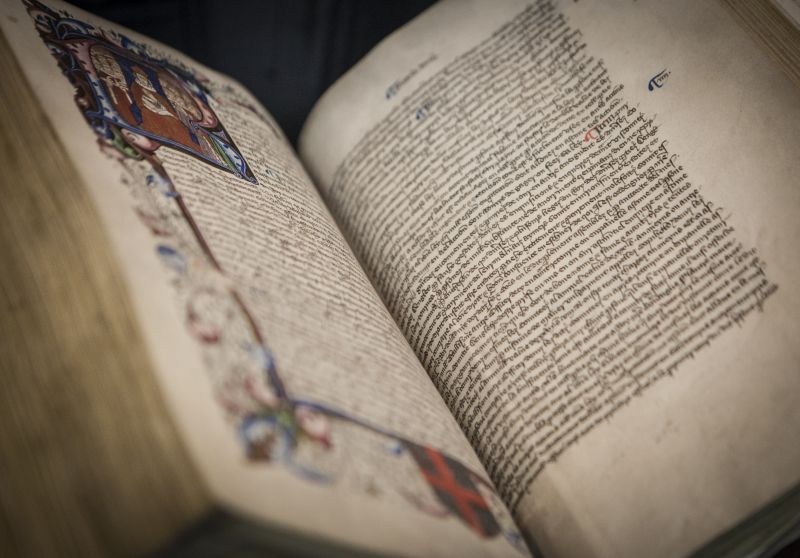 Built between 1411 and 1440 by John Croxton, Guildhall was designed to reflect the power of London and its leaders. It was here that the ruling merchant class held court, fine-tuning the laws and regulations that established London's wealth.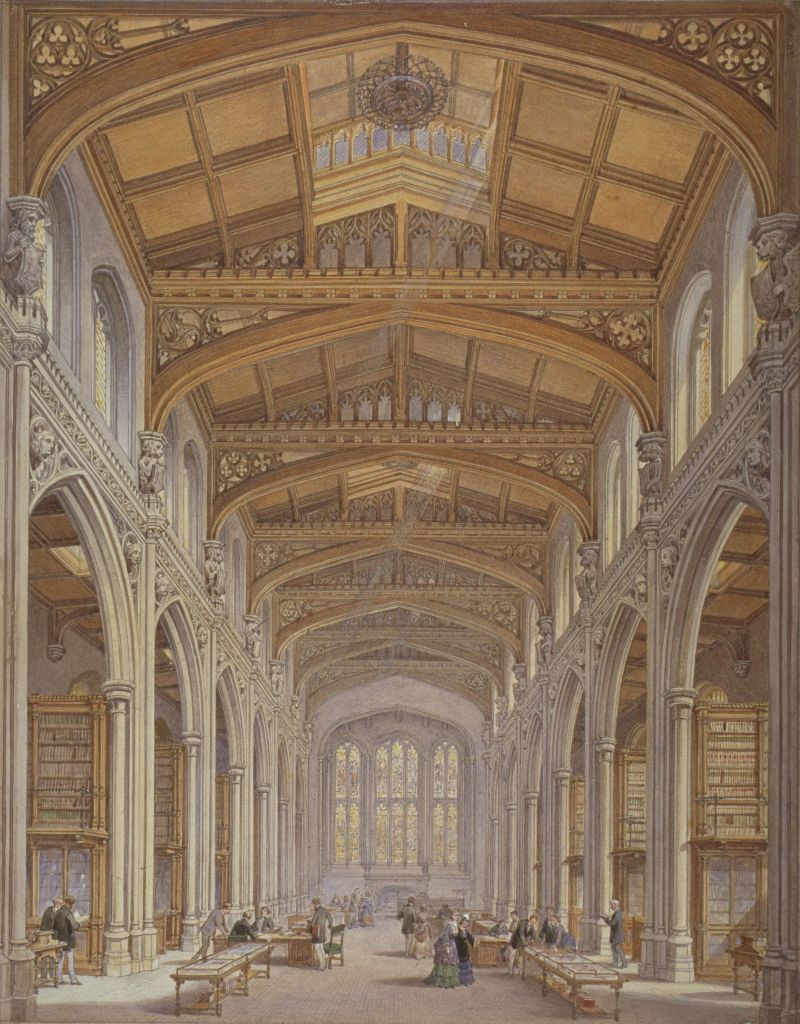 Reformation to Restoration – trials and tribulations. The stage for several state trials of peers, an archbishop and, most famously, a queen - Lady Jane Grey, the 16-year old de facto Queen of England for 9 days in 1553, was found guilty of high treason and sentenced to death in the Great Hall.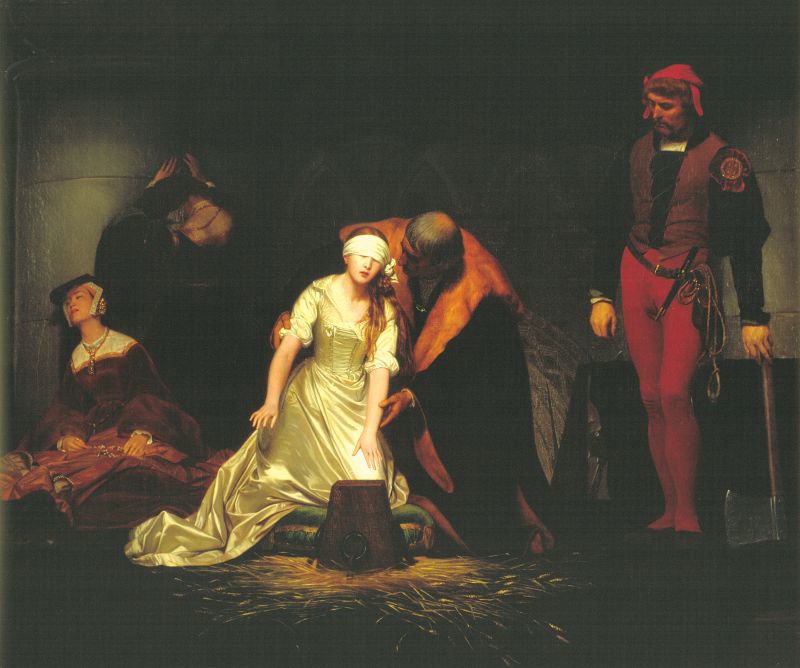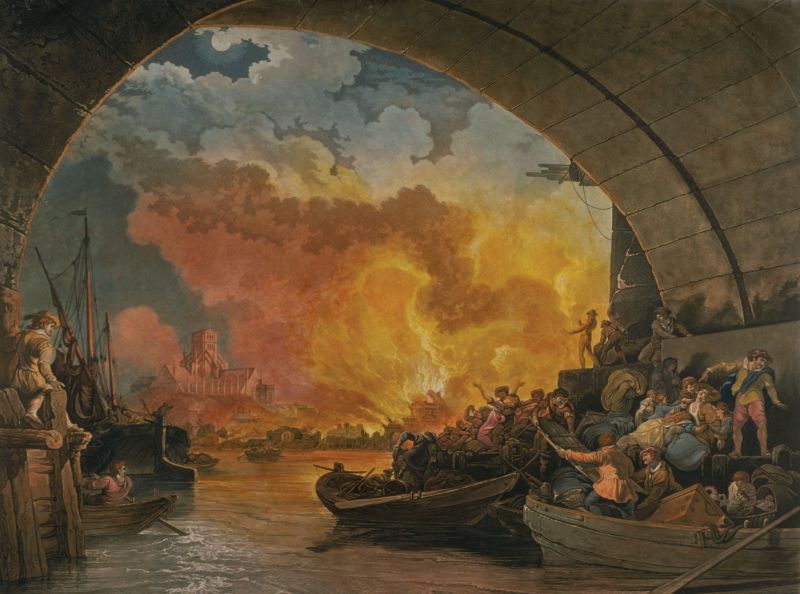 As
the
great
diarist
Samuel
Pepys
recorded,
"the
horrid
malicious,
bloody
flame"
destroyed
Guildhall's
roof.
As the Great Fire swept through London a century later in September 1666, destroying over 80% of the medieval City, Guildhall stood a "fearfull spectacle... as if it had been a Pallace of gold or a great building of burnished brass". As the great diarist Samuel Pepys recorded, "the horrid malicious, bloody flame" destroyed Guildhall's roof.

With the twentieth century came the Blitz's devastating air-raids and, on the night of 29 December 1940 (the Second Great Fire of London), Great Hall's roof was razed once again, collapsing as a mass of burning timber. The current roof — designed by Sir Giles Gilbert Scott of telephone box fame and erected in 1953 — is its fourth.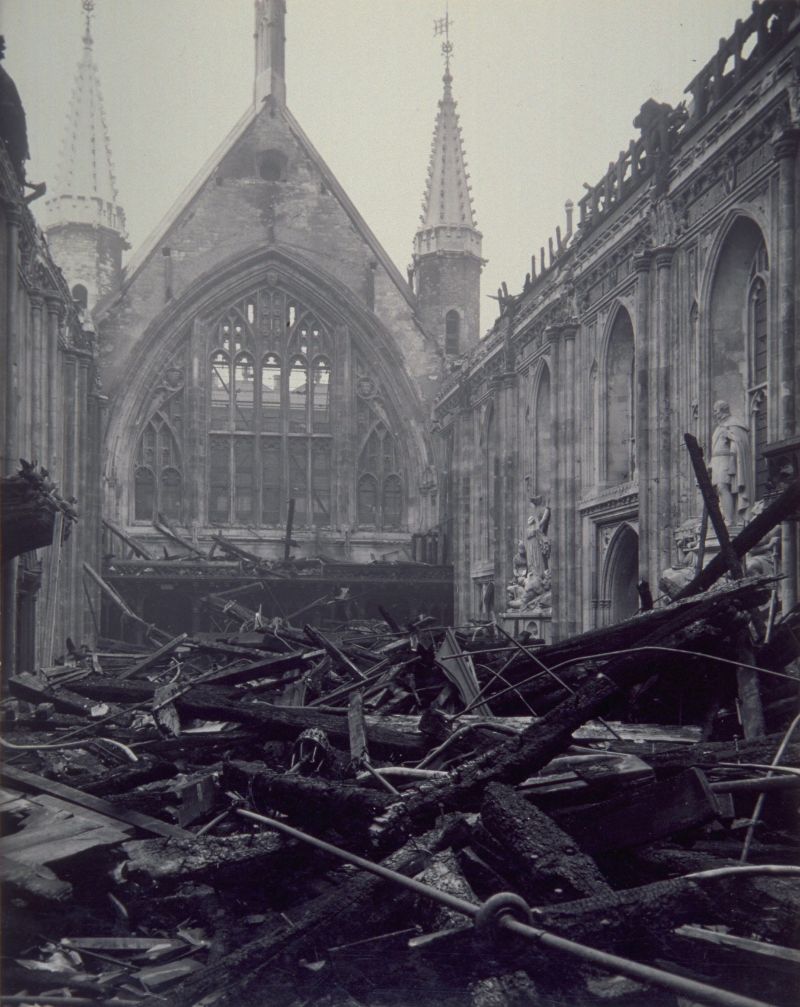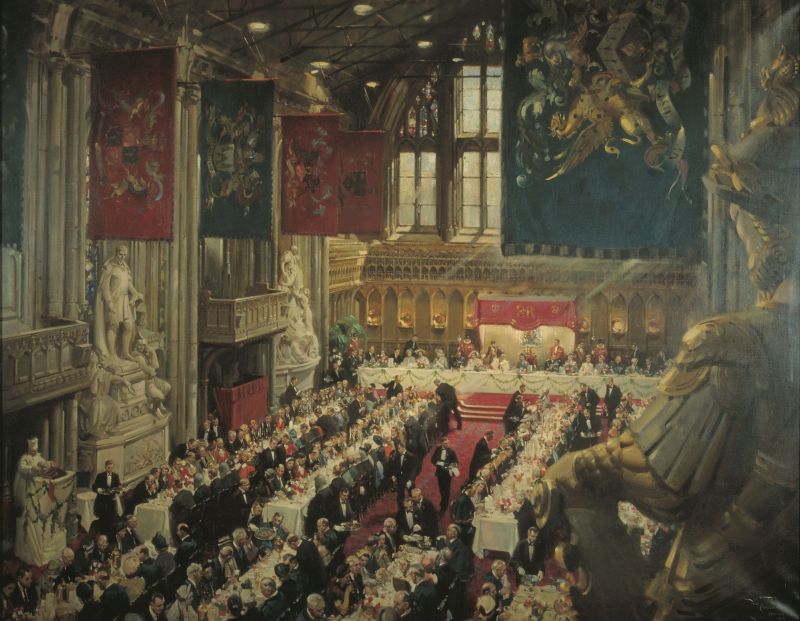 Pomp and circumstance - still the City of London's civic and ceremonial centre, Guildhall continues to play host to royal, national and international occasions, such as HM The Queen's 90th birthday celebrations, state visits, and the annual Lord Mayor's Banquet since 1502 - at which the Prime Minister traditionally delivers a keynote foreign policy speech.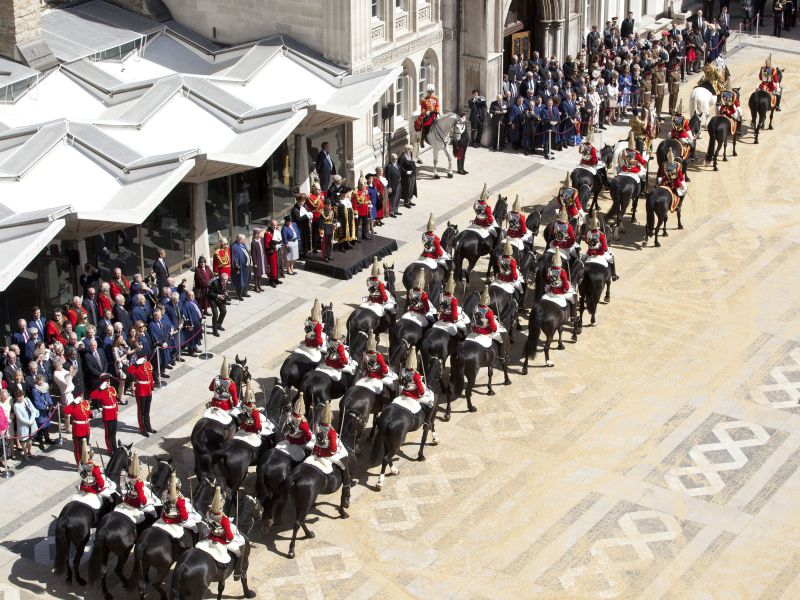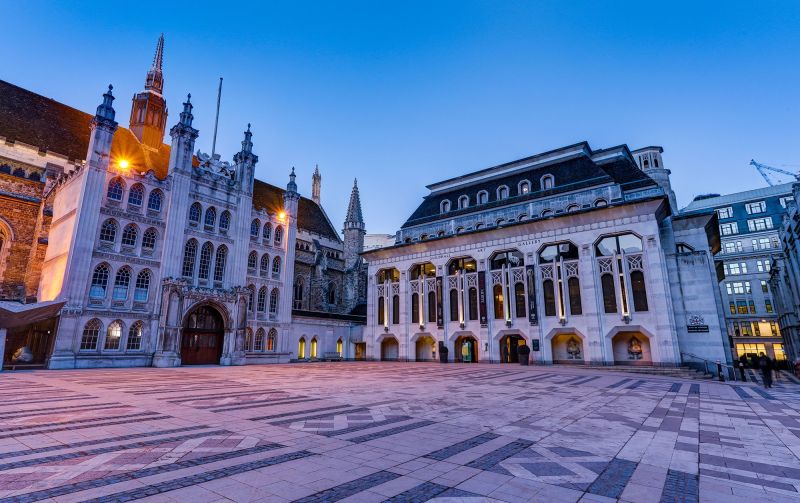 An enduring symbol of London's past and present, Guildhall remains its original meeting and entertainment space and an extraordinary setting for any event.