Livery Hall
An historic old museum with a modern feel
Situated underneath the Old Library, the Grade II-listed Livery Hall (so-called to reflect the City of London's livery ties), shares many of its vaulted Victorian Gothic features.

Used as a museum from 1872 until the outbreak of WWII, the Livery Hall was restored and reopened as an events space in 2008 with illuminated lighting, purpose-built kitchen and immediately adjoining cloakroom facilities.
Typical set ups
Reception
Theatre
Rounds
See all floorplans
Good to know
In-built screen projector
Coloured lighting
Adjoining kitchen facilities
Private entrance
Private cloakroom and toilet facilities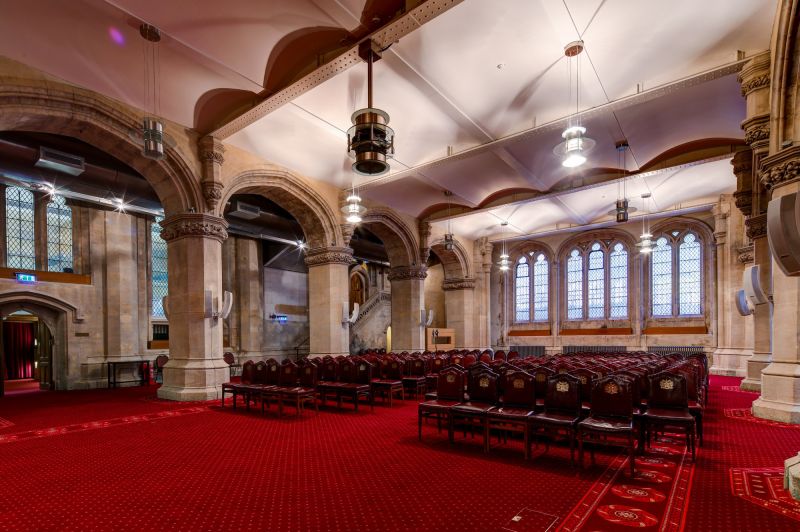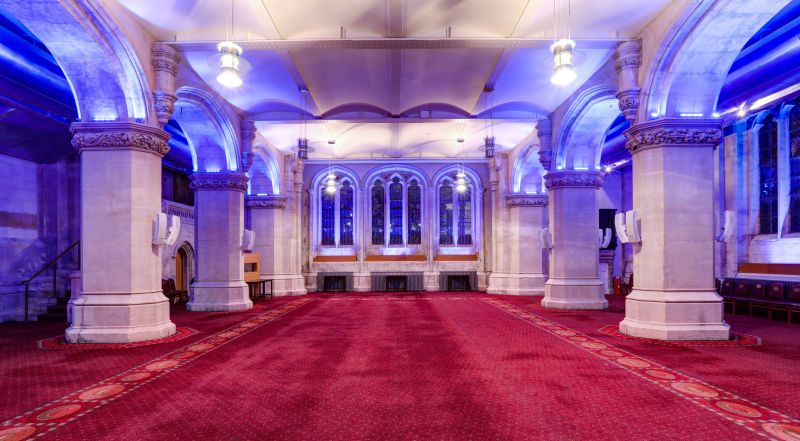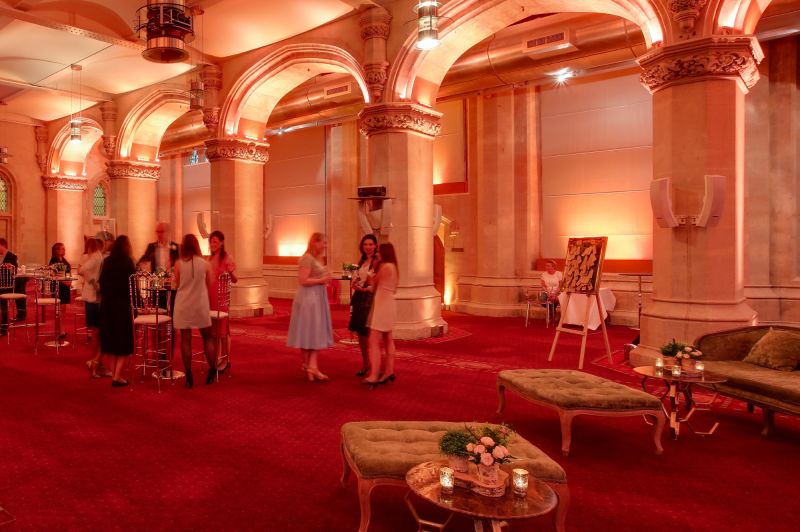 Did you know?
The museum's contents were removed for safe keeping during WWII but never returned, later being transferred to the Museum of London
Two museum objects remain: a chimneypiece originally owned by Sir Thomas Abney, Lord Mayor of London 1700-01; and a sizeable Stuart coat of arms, combining the arms of England and the City, originally from the Wren church of 3 St Michael Bassishaw