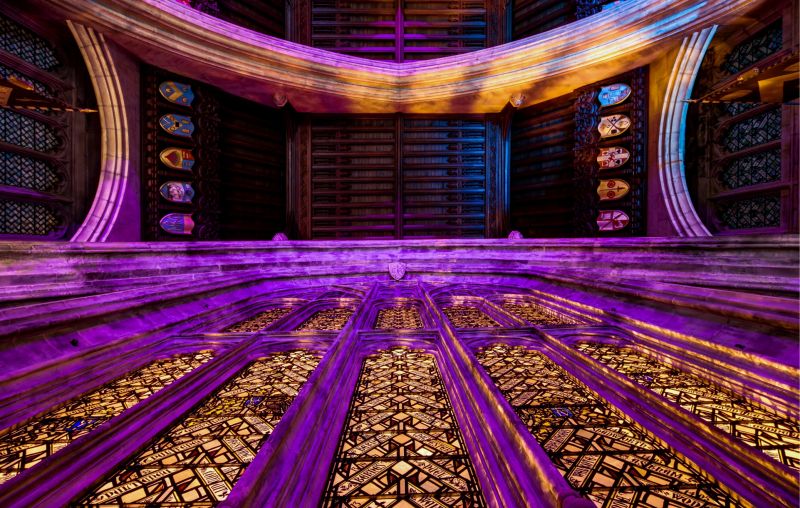 Privacy Policy
PRIVACY NOTICE
Date created: 16 June 2021
You are referred to the main terms on the City of London Corporation's website.
The City of London Corporation ("the City Corporation") is committed to protecting your privacy when you use any of our services. The City Corporation Privacy Notice explains how we use information about you and how we protect your privacy.
If you have any concerns or questions about how we look after your personal information, contact the City Corporation's Data Protection Officer, also the Comptroller and City Solicitor, Michael Cogher. You can email the Information Officer or write to PO Box 270, Guildhall, London EC2P 2EJ.
1. Your personal information
Personal information is anything that directly or indirectly identifies and relates to a living person, such as a name, address, telephone number, date of birth, unique identification number, photographs, video recordings (including CCTV) etc.
Some personal information is 'special category data' and needs more protection due to its sensitivity. This includes any information about an identifiable individual that can reveal their sexuality and sexual health, religious or philosophical beliefs, racial origin, ethnicity, physical or mental health, trade union membership, political opinion, genetic/biometric data. Personal information relating to criminal offences and convictions, although not 'special category data', is still sensitive in nature and merits higher protection.
2. Why do we need your personal information?
We may need to use some information about you to:
- deliver Local Authority services required by law and other services which extend beyond our statutory duties
- achieve the objectives set out in our Corporate Plan 2018-23 ie to contribute to a flourishing society, support a thriving economy and shape outstanding environments
- support and promote the City of London, London and the UK
- contact you about our services to get your views, which helps us to manage them
- help investigate any concerns or complaints you have about our services
- keep track of spending on services
- check the quality of services; and
- to help with research and planning of new services
3. How the law allows us to use your personal information
There are a number of legal reasons why we will need to collect and use your personal information in different circumstances.
Generally, we collect and use personal information where:
- you, or your legal representative, have given consent
- you have entered into a contract with us
- it is necessary to perform our statutory duties or other legitimate purposes
- it is necessary to protect someone in an emergency
- it is required by law
- it is necessary for employment purposes
- it is necessary to deliver health or social care services
- you have made your information publicly available
- it is necessary for legal cases
- it is to the benefit of society as a whole
- it is necessary to protect public health
- it is necessary for archiving, research, or statistical purposes

Guildhall Private Events Privacy Notice
1. What personal data is collected about you
Your full name, title, job title, organisation, email address, phone number, personal mobile number (if provided) and information relating to your private event
2. What special category data is collected about you
None
3. Reasons why we use your personal data
- To contact you about your event and provide you with information that you have requested;
- To enter into a contract with you and deliver your event;
- To provide you with material about Guildhall Private Events which may be of interest to you and for related marketing purposes which you opt-in to.

4. Why we are allowed to use your personal data
- We have your consent when you register to be contacted by the Guildhall Private Events Team or when you opt-in to receiving marketing material.
- For the performance of a contract that we have with you.
5. Who we can share your personal data with
We will not share your data with any other parties.
6. How long we keep your personal data for
We will keep your personal data for three years after the date of your last event or enquiry and rely on our legitimate interests to do so. However, if you withdraw your consent to be contacted, we will delete your personal data.