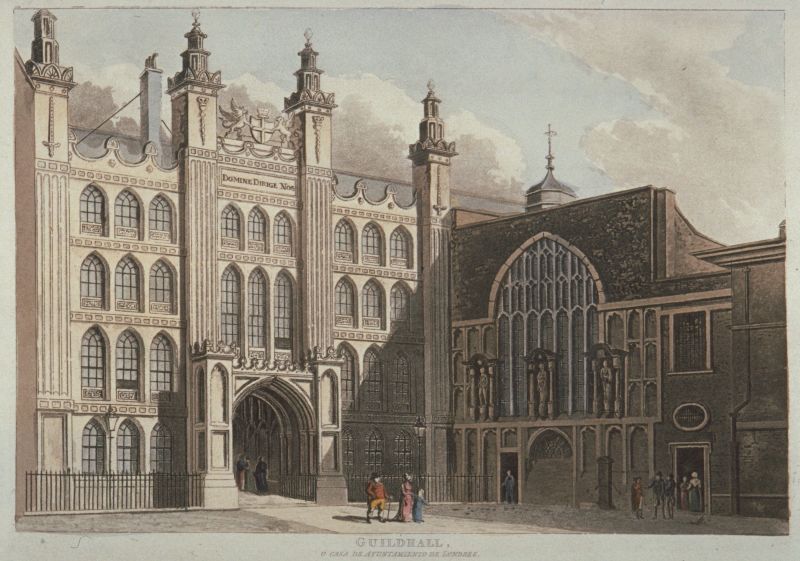 Great Hall
A visual guide
Did you know?
Did you know that the Great Hall is 153ft long, 85ft high, with 5ft thick walls, and it's been hosting the annual Lord Mayor's Banquet since 1502? See our visual guide below to find out more about this fascinating space.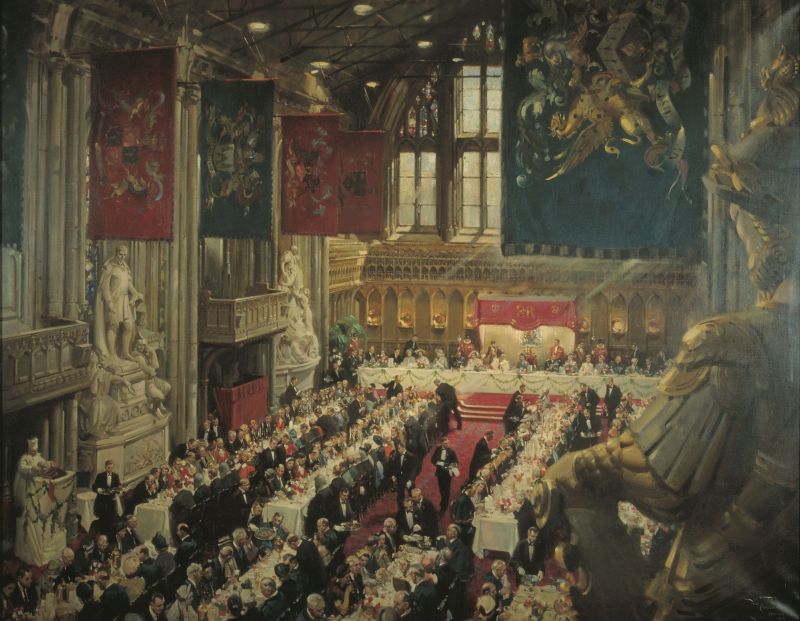 Gog and Magog
London's legendary giants, Gog and Magog, said to have founded London, watch over Great Hall. Replacing the 18th-century versions destroyed in the Blitz, the traditional eagle on Magog's shield has been replaced by a phoenix, symbolising rebirth after fire.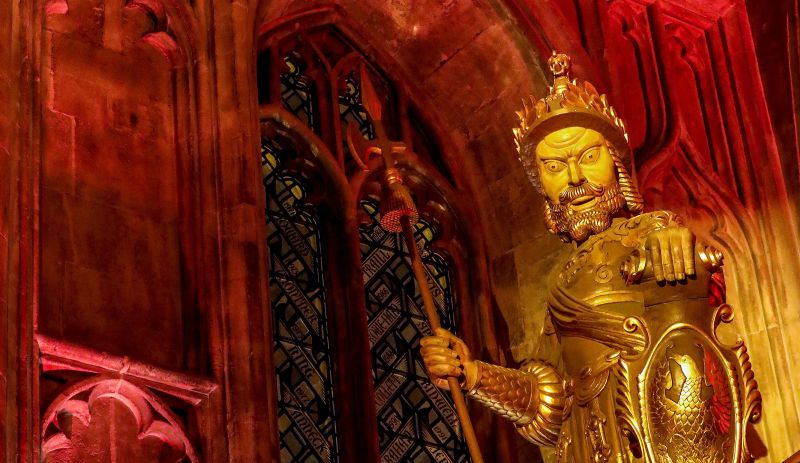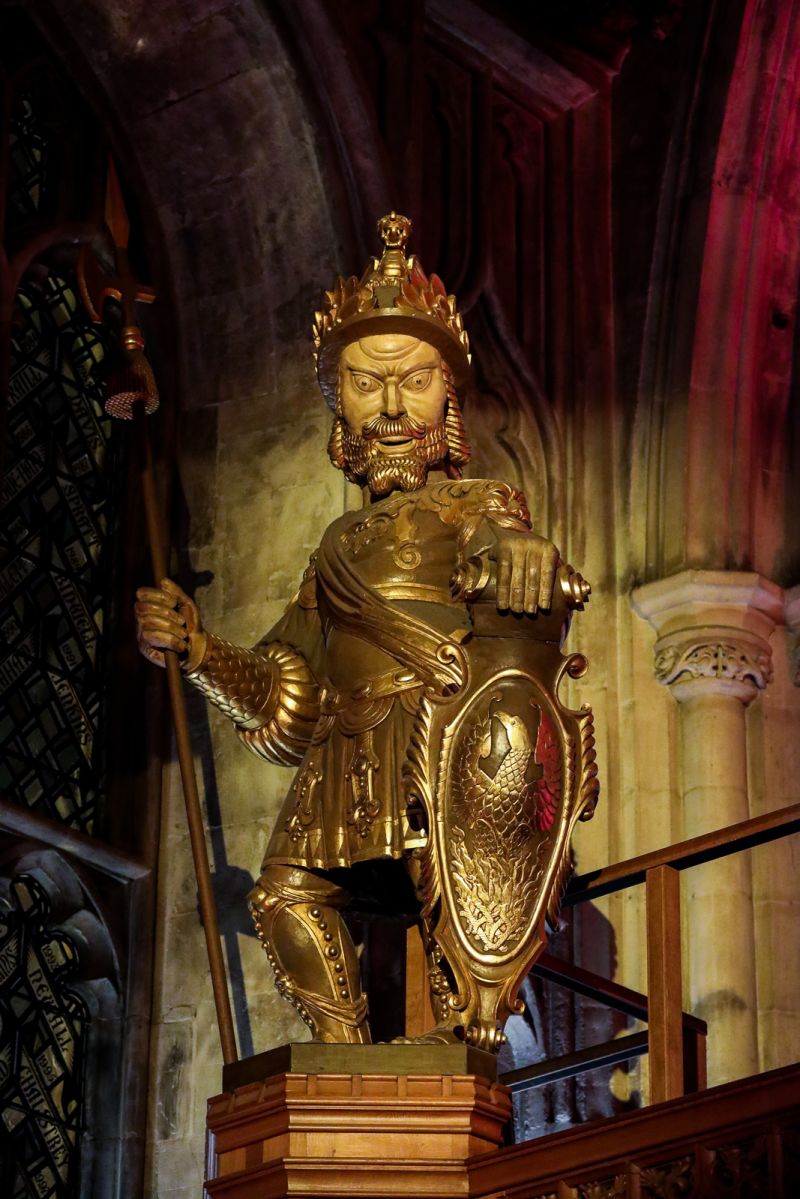 The banners and shields of London's Livery Companies
Central to City life and governance for centuries are the Livery Companies, formally known as Guilds. Their number currently stands at 110, ranked in order of precedence. First ranked is the Worshipful Company of Mercers, dating from at least 1394, whose banner hangs in Great Hall along with the other Great Twelve Liveries; both their mottos and the shields of others adorn the walls.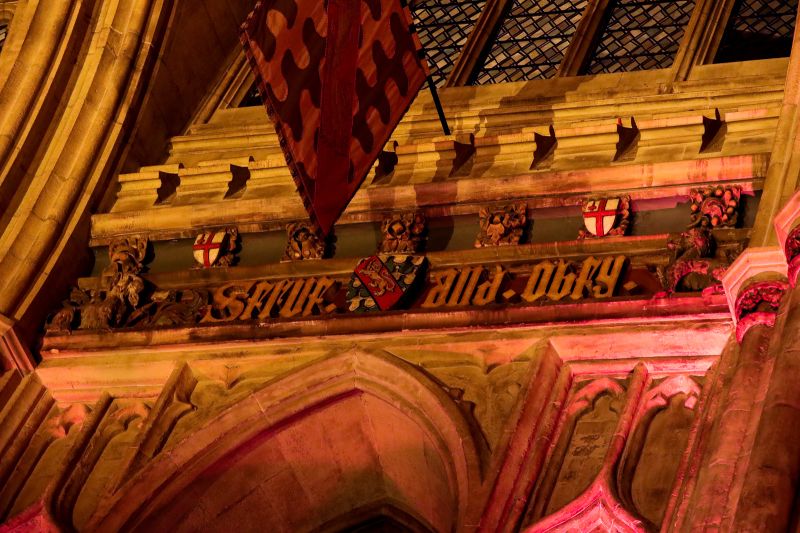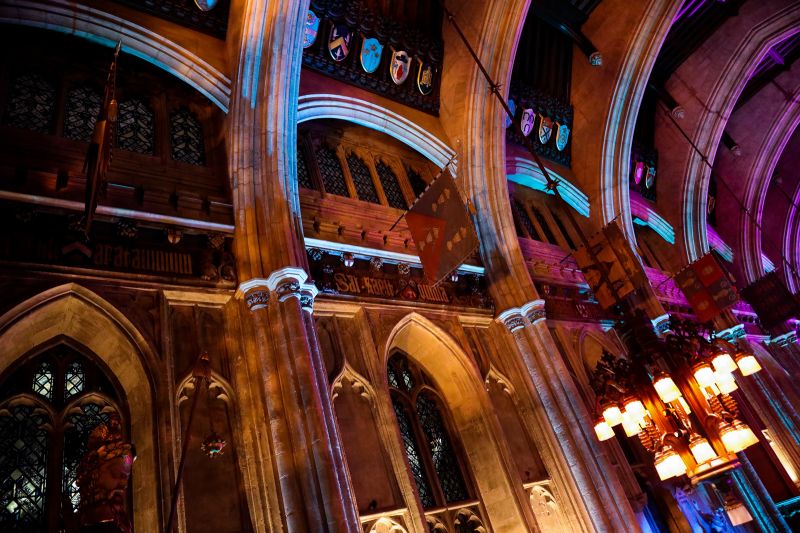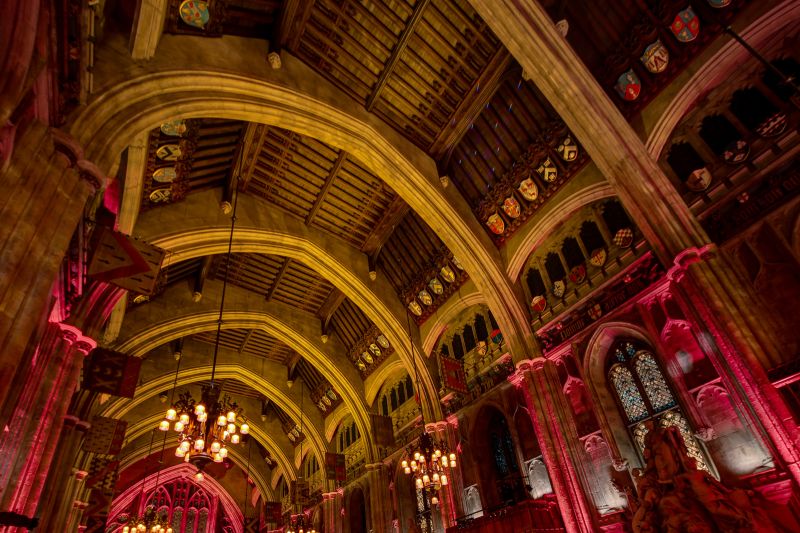 Great Hall roof
Great Hall's fourth roof, built from 134 oak trees (all of which had to be over 150 years old) and the second largest single span timber roof in England after Westminster Hall.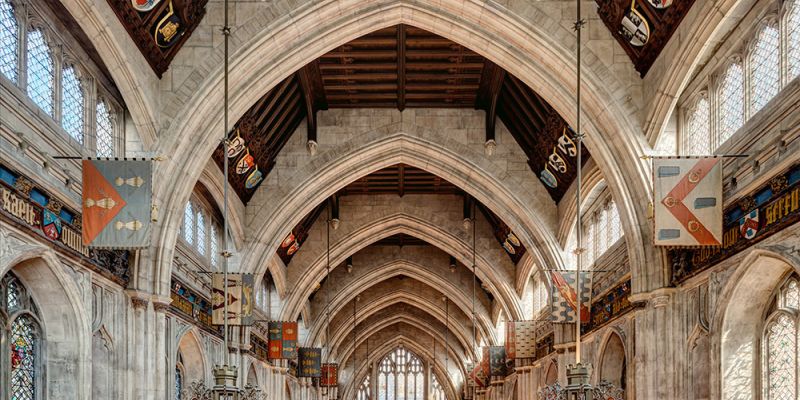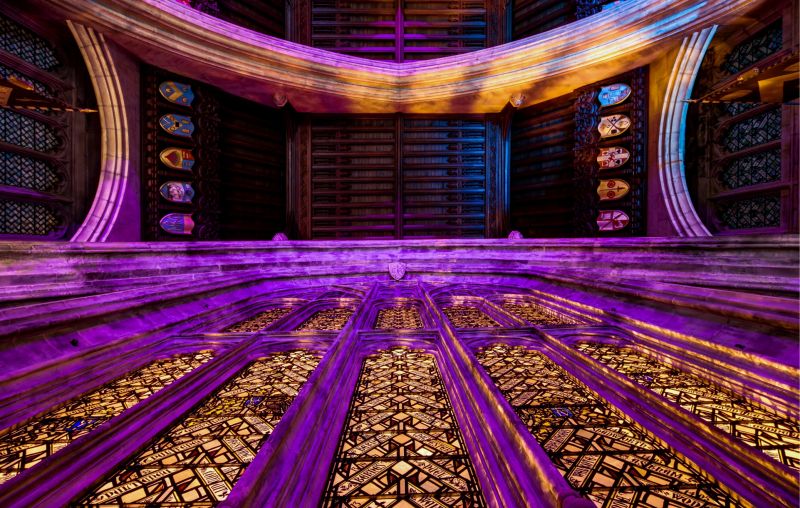 FAMOUS TRIALS WALL PANEL
Recalling Great Hall's most significant trials for treason and heresy held between 1548 and 1615, including Lady Jane Grey and Archbishop Cranmer. Guildhall could accommodate the large audiences drawn by the trials, and was close to the Tower of London where the prisoners were usually held.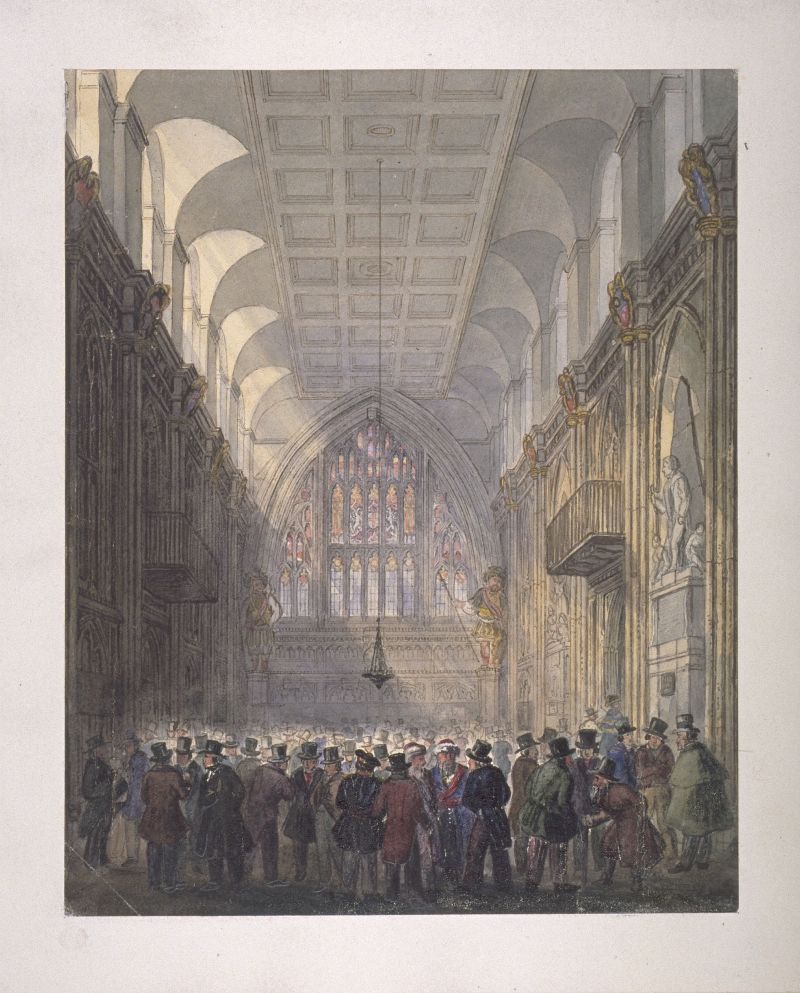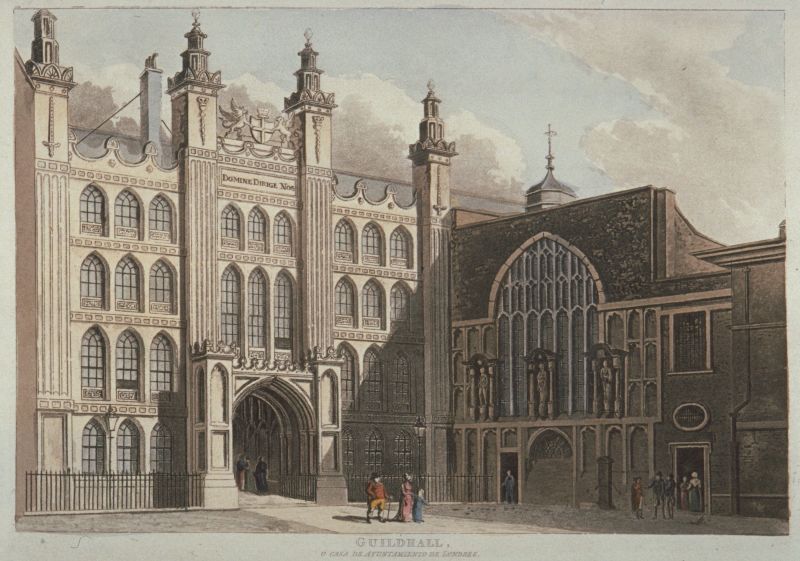 Great
Hall's
stained
glass
windows
feature
the
names
of
all
691
past
Lord
Mayors
of
London